Want to personally feel better? A simple start. Begin with personal care and best home cleaning products.

Your assignment should you choose to accept it? Is to find the best home cleaning products and personal care items for you and your family. For your own peace of mind while living on planet earth. Even while investigating an amazing bed and breakfast enterprise.

Why will your selection of cleaning and care products help you feel better? As well as your guests? Here are three good reasons.

Everyday cleaning products could be contributing to an overall feeling of sickness.


Most home cleaning products contain many different chemicals that were not meant to be absorbed by the body.


If you spend time cleaning or are home often you may be exposed to chemicals in the air or as you clean. Yes even in a BnB. Go figure ...

How do I know?

I found out through the process of realizing that our everyday environment is laced with chemicals. There are literally hundreds of various chemicals in our air, soil, water and homes. We have been slowly and unknowingly poisoned by continuous exposure.

So when you truly start looking at your home and where others may visit, why let more toxins in to your intimate environment? Why not begin to limit yours, your family's or guest's exposure to them? Switch cleaning products for your overall health sake today.
This is a review of the only household cleaning products I use.
Please note: As a matter of principle I only recommend products on this site if I feel they are good value. Usually I've tried them myself or know and trust someone else who has.
In this present review's case, I've been using these home products now for over twenty years and with excellent results.
They slightly have changed over the years. Some more, some less and even some are new and some have left completely. If anything can be said of them though, they have become better now than they were when we first were introduced to them in 2001.

Apart from those improvements, they are the same consistent company. Any photos are original and mine because they work and are what is currently in use in my home today. I see no need in personally changing.

Any links on this page will let you sign up to get more information period. You do not have to join anything to participate in getting this info. And there is definitely no extra cost to you. Plus no one will pressure you to buy anything.
My links will take you to the latest info. However if you do purchase a product through them I earn a small commission. Just so you know up front.

Would I recommend an overhaul of the cleaning products entering your home?
Absolutely.
While cleaning years ago, I noticed that I did not like to "breathe in" while using certain products. Thankfully that experience is not one I have at all today. These products are environmental, child, adult and pet friendly. I enjoy them lots, to say the least. Plus I have no goal to change.
You can if you desire to "go all in" - buy in bulk, save money and convert your entire home over to these products. Getting rid of toxins throughout your home. What a real tangible relief that can be. Knowing you have done something very positive for yourself and your loved ones.
However the above mentioned scenario is not at all necessary if you desire to move a little slower in your selections.

These, in my opinion, best home cleaning products have a lot to add to any healthy family environment. Both cleaning and personal care.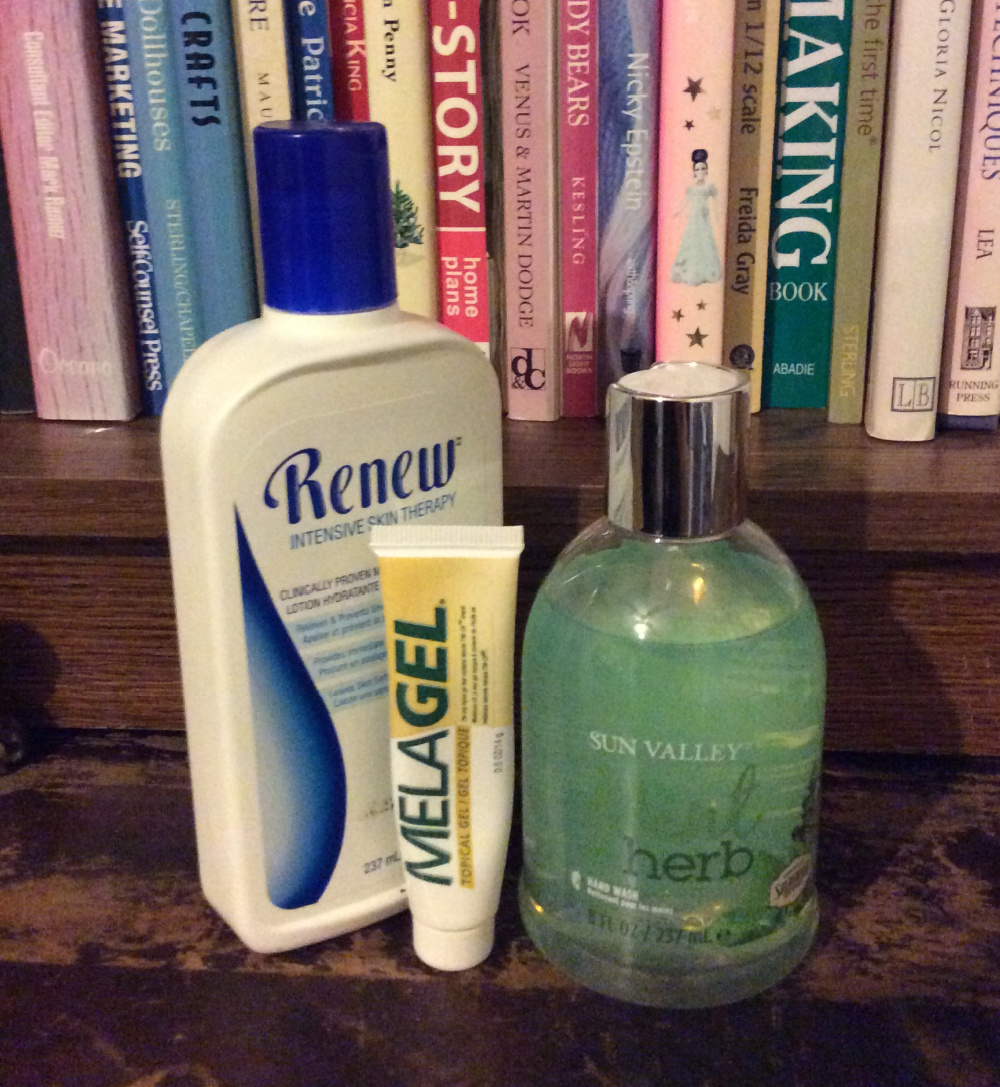 Stay protected from every angle
Amazing but true ... Some have changed home products and found they were no longer bothered by illnesses they were experiencing. Worth a look into for sure.

There are so many studies out there that link chemicals in everyday home products to major and minor illnesses. I have to admit I am no expert. But it also makes me think we need definite changes in the way we live.
If more of us are helped by changing items we purchase I am all for this kind of change. It can only lead to healthier living. Even in a bed and breakfast environment. Think of it for a minute ... When you live healthy you pass that on to the people you have visiting you.
So it's a win, win for everyone concerned. Especially if you give parting gifts that they can take home. How amazing would that be?
If you follow my pages you'll know I award products between one and five "Royal Purple BnB Houses" depending on how good I've found the products.  So what do I give the these products?
A Rousing, Fantastic Five Royal Purple BnB Houses!





Why a Five?
Because they are to me and mine the best home cleaning products around. Literally I have not had to go to the supermarket for such items for over 20 years.
Imagine not having to be exposed even in the market place. Yes it is fabulous.

Top Tip: When I first got involved with my environmental wellness ... I found I could make a purchase to replace all my household products at once. I went for it, because I was serious about whole home wellness. This is an option not for everyone but I have to mention it just so you know it is available.

Why would anyone consider whole home conversion? It is strategic in nature.

Most of us in our lifetimes have had to deal with implementing a new eating plan. Right? Well with this last scenario the people you are following will suggest you get rid of the challenging foods in your pantry. Yes the stuff in there that is technically no good for you for whatever reason.
Same here. With most products at the stores there are a lot of chemicals in them. Some of which are very disguised. Some they give code names to so you will more readily purchase them. Some do not even mention the compound's ingredients.
That's where buying a product that has the ingredient list on it is such a relief. Yes in particular, even the cleaning items have this.

Here are a few helpful tips to consider in your home:


Some of the best home cleaning products
Please note: Since I converted my home more than twenty years ago, items have been updated and improved. Any links on this page will introduce you to the newest and most up to date versions.
Some of the older products are still going strong all these years later. They still carry them and have stood the test of time. 400 plus healthier household items to choose from.

These are non toxic, cleaner living items to help you and your family have the best results personally.


You will not end up spending more money. You already buy cleaning and personal products today. Just change places where you purchase them. At comparable prices to what you pay now.


Gain peace of mind knowing you have started on a path of change that not only benefits you and your family but the environment as well. Yes they are Eco-friendly.


What you learn about these items can only help you select the best for you and yours. So maybe you do not see the value of these products for you. At least after you learn what is out there you could be open to considering changes in more ways. The door to ideas has been opened.


Speaking of learning - with my products there is a way you can earn dollar amounts in leisure to pay for items you want to buy. It is called learn to earn. Truly an awesome feature about my BnB best home cleaning products. That feature even applies to the other side as well, yes the personal care items.

Never Use List for these in home products
Some of these I can not even pronounce. How about you?
No Chlorine Bleach
No Ammonia
No Phosphates
No Phthalates
No Triclosan
No Parabens
No Formaldehyde
No Quaternary Disinfectants
Why even consider whole home wellness?

In beginning this, the advantages.

consider the non-toxic benefits for you and your family. Most chemical related health problems are the result of exposure day after day. Where? The easiest place happens to be in our homes


there will be an increase of relaxation and sense of well-being in the home. You could experience so much stress-free living you actually feel like a celebration is in order. Party at your home to share the awesome benefits


you could experience a reduction in health related symptoms, others have, so could you. Anything is possible


to be informed is to improve your home and provide a healthier environment


in a surface bodily, energetic way, think of the luxury of not lugging those heavy bottles of soap home all the time. Now that's freedom on a superficial, physical level. It's something I haven't participated in since 2001. Imagine that for a moment 

The disadvantages.
If you have allergies to various scents some products may not be for you. These do have scents. Most mild. What I find with some of the cleaners is that I use them directly in water and this helps. It's just that they are super concentrated.


You may be so devoted to your current cleaners you may find it hard to part with them. However if they are toxic you may wish to at least give this a go.
All told, in over 20 years I really do not see a whole lot of disadvantages. In fact I am still fully interested to see any new product that is developed for me. I enjoy this brand of best home cleaning products just that much.

Does it work?
Like I said earlier, this change in cleaning and personal products is only the beginning. Can I say this will be Thee Answer to all of your woes. Absolutely not. Sad to say it but this is only the start down a path to more wellness. But its an exciting start.

It is a great place to begin. At least you have stepped forward and not left you, your family and working environment to suffer ill-effects because of toxins. Getting rid of toxic chemicals from personal and cleaning products can only lead to happier days ahead.

This next section will introduce you to the latest version of these amazing products.
It Really is Amazing!
To you, your family and work environment's success.
May you truly find what you are looking for in best home cleaning products today.